THE MUSIC WE PLAY
…is randomly drawn from carefully curated playlists comprised of thousands of songs collected and catalogued from a period of more than 75 years. Rebel Spinner goes the extra kilometer to seek out, acquire and play mostly lesser-known gems, killer covers, noteworthy independent releases, and recordings featuring superior songwriting, arrangement and musicianship. Chances are, even if you're a music buff, you'll be familiar with less than 20% of the music we play. That's because Rebel Spinner Radio was developed to serve an audience that truly LOVES music and is hungry to discover compelling recordings with which they were previously unfamiliar. Our library includes music from more than 100 genres and sub-genres and is available in three different 24/7 audio streams. Rebel Spinner AM streams mostly upbeat, faster paced music, while Rebel Spinner PM provides a more "laid back" or "chill" listening experience. Our Let's Get It On! stream consists of 1000+ songs that have been handpicked to serve as a sensual musical soundscape for you and that special he or she—it's romantic and sexy, but more sexy than romantic.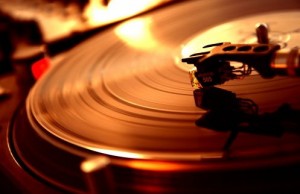 Duke Ellington once said, "There are only two kinds of music…good and bad."
On Rebel Spinner, it's a musical crap shoot of good music. You never know what you're going to hear next. You might go from Dr. Dre to Puccini to Johnny Cash. If you're looking for carefully sculpted song sets with clever segues, you've come to the wrong place. Although great care and planning goes into the music we feature on Rebel Spinner, the song generation is totally random.